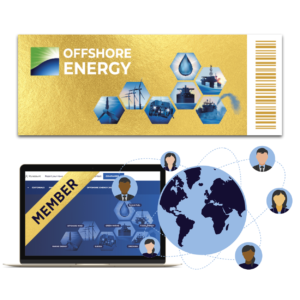 Description
Don't miss out on any information about Offshore Energy and become a member for premium content. Stay up to date for a whole year and support the creation of these resources.
Offshore Energy Members get year-round premium content, can customise their newsletter preferences and receive discounts.
In short, this member package off­ers you:
A year-round premium content from Offshore-Energy.biz
In-depth articles and videos with insights from industry leaders
Customized newsletters with content that suits you
2-day Event ticket Offshore Energy 2022, Amsterdam RAI in the Netherlands.